Free Newsletters and Publications
Apiculture & Beekeeping - excellent publications of the NC State Extension
Apis Newsletters - Apis Information Resource News, a comprehensive listing of beekeeping events around the country and around the globe
Bee Informed Partnership - messages from the Bee Informed Partnership
Beekeeping in Tennessee - an excellent guide for beginning and experienced beekeepers and my recommendation for all "

prospective

" and "

beginning

" beekeepers, Zach- webmaster
See Hive Management calendar on pages 40-42.
Catch the Buzz - subscribe to Bee Culture magazine's free honeybee news service
Field Guide to Honey Bees and Their Maladie - an informative guide offered by PennState University Extension
Hivelights - Archived issues of the national magazine of the Canadian Honey Council
HoneyBee-News.com - Your source for beekeeping news
Kelly Beekeeping - Walter T. Kelly Company's award winning monthly newsletter
Pink Pages of Wisdom - Essays written by the late George W. Imirie, Jr., Certified EAS Master Beekeeper, on all topics concerning the Bee-keeper and the Bee-haver.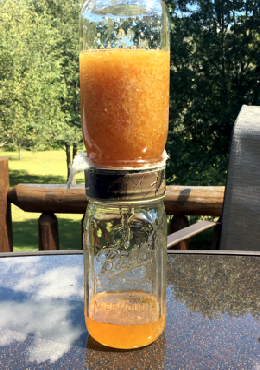 Straining crushed honeycomb through cheesecloth, using canning jars…
Yes, it 's slow, but it is quite effective.
Stay informed on the news that affects you as a beekeeper with this collection of newsletters and publications from various renown apiculturists and organizations around the country and globe.
Other Valuable Resources for Beekeeping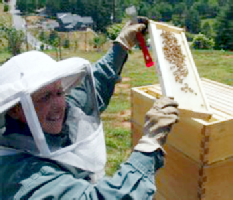 Checking the honey super…
The sweetest part of beekeeping.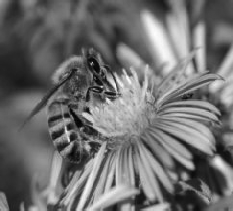 North Carolina state insect…
It may bee yours too.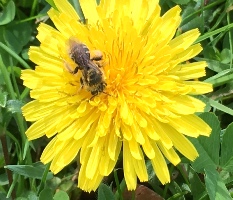 Honeybee working the dandelions.
NOTICE
Please read these criteria before you submit a request form for inclusion.


Due to the numerous requests for external links, the following criteria must "bee" met in order to be considered as a valid beekeeping resource link. Your business, organization, or school

must primarily promote

one these areas of beekeeping:
Agriculture, Apiary Services, Apiculture, Beekeeping, Beekeeping Equipment or Supplies, Entomology, Honeybees, Honeybee Blogs, Hive Pests or Treatments, Honeybee Gardens, Plants and Trees or Hardness Charts, Honeybee Research, Hives and Inspections,

Beekeeping clubs, State Beekeepers Associations, and educational institutions involved with bees or beekeeping research,

Companies that manufacture beekeeping equipment, hives, supplies, or publish books about beekeeping, etc.


Unfortunately, a one-page article about honeybees or beekeeping related events that is listed on any "non-beekeeping" website cannot qualify for inclusion.

Our goal is to only include links to sites that focus on one of the above areas in beekeeping and each request is reviewed before posting.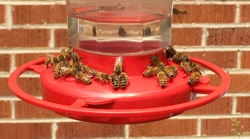 Honeybees sipping hummingbird food
at 4:1 ratio. If it's sweet… they'll eat it.